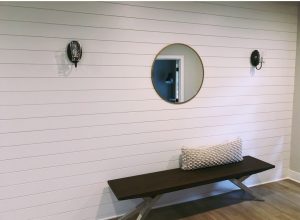 As many home owners and real estate agents know, previewing homes is a vital part of our business. We need to know what is on the market and not just view images of the properties on the MLS but actually tour them.
We try and do a few hectic hours of previewing at least once a week and had the chance to get some previewing in yesterday! We toured around Bridle Trails and Kirkland.
We walked through some beautiful homes, many of them I wished I could move in to! I appreciate all styles of homes, but have a specific soft spot for farm house styled homes – which, lucky for me, were some of the homes we toured yesterday.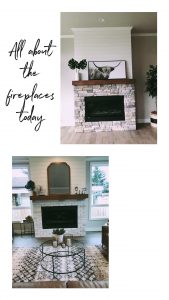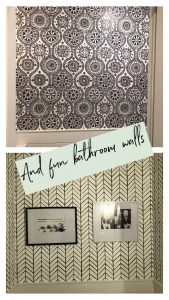 I hope you enjoyed the sneak-peek of some of my favorite details from the homes we previewed! If you are in the market to buy, even if it is a little ways out, get out there and start touring homes to figure out your wants and needs — and for some decorating inspiration!
Posted on January 9, 2020 at 10:00 pm
Bella Chaffey
Category:
Home Inspiration
Tagged

agent, bridle trails, broker, chaffey real estate, fireplace, homes, kirkland, previewing, real estate, windermere
Although we in the Eastside and Seattle have had a slow start to our summer weather, the heat is supposed to be picking up and we want to make sure everyone (with or without AC) is able to keep their homes cool without racking up energy bills this summer.
Below is our top 8 tips for keeping your home cool (and energy efficient) this summer:
When the sun is out, or setting, close your blinds! Roughly 30-40 percent of unwanted heat gets into your home through windows.
If your home is cooler than the outside temperature, close the door.
Do your laundry in the early morning, after the sun has set or on a cool day to avoid heating up your home when it is already hot.
Use lights as little as possible, turn them off when they are not in use.
5. Lower the humidity in your home by using a dehumidifier to make your home seem cooler.
6. Clean your fans, dusty blades do not work as well.
7. Open windows at both ends of the house to let air move freely.
8. Grill instead of using your stove/oven (we will have a blog post on BBQ tips out soon!)
Enjoy the warm days ahead!
Posted on July 9, 2019 at 11:29 pm
Bella Chaffey
Category:
Home Tips & Tricks
Tagged

AC, agent, appliances, bbq, bellevue, blinds, blog, blog post, chaffey real estate, condo, cooling, eastside, energy efficient, fan, grill, home, home cooling, home tips, hot, house, keep home cool, kirkland, laundry, no AC, real estate, redmond, seattle, summer, summer in seattle, sun, tips, windermere, windermere real estate, windermere redmond