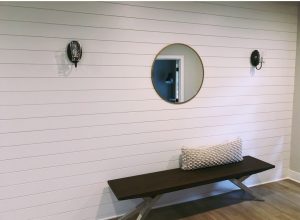 As many home owners and real estate agents know, previewing homes is a vital part of our business. We need to know what is on the market and not just view images of the properties on the MLS but actually tour them.
We try and do a few hectic hours of previewing at least once a week and had the chance to get some previewing in yesterday! We toured around Bridle Trails and Kirkland.
We walked through some beautiful homes, many of them I wished I could move in to! I appreciate all styles of homes, but have a specific soft spot for farm house styled homes – which, lucky for me, were some of the homes we toured yesterday.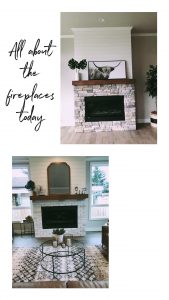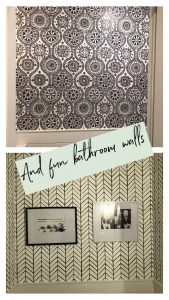 I hope you enjoyed the sneak-peek of some of my favorite details from the homes we previewed! If you are in the market to buy, even if it is a little ways out, get out there and start touring homes to figure out your wants and needs — and for some decorating inspiration!
Posted on January 9, 2020 at 10:00 pm
Bella Chaffey
Category:
Home Inspiration
Tagged

agent, bridle trails, broker, chaffey real estate, fireplace, homes, kirkland, previewing, real estate, windermere
Summer is (basically) here and other than having fun and enjoying the sun, we want to ensure that your home is happy and healthy. Check out these 8 maintenance tips to ensure a carefree summer and to protect your home.
1. Clean out your gutters and downspouts:
Poor or improper drainage can cause water damage to your home. Clear all debris and check for loose/leaky gutters and ensure downspouts are positioned to drain away from your home's foundation.
2. Check out your roof:
Consider getting your roof inspected and/or visually inspect your roof from the ground, looking for signs of warping, cracking and loose shingles or tiles. Examine around chimneys, skylights and vents.
3. Check out seals around windows and doors:
Cold weather can cause seals around windows and doors to loosen, harden and crack. Inspect these areas for damage and make repairs as needed. This will help reduce summer cooling costs and keep water out of your home.
4. Give your deck a once-over:
This is a summer home maintenance must! Check your deck to see if there are any boards that look like they are rotting and have them replaced. Hammer any nails that are loose. You can also check if your deck needs to be resealed by pouring a small amount of water on it – if the water beads into little puddles, you are good, but if it sinks into the wood, you should get your deck resealed against water.
5. Clean your outside spaces:
Consider pressure washing your driveway and front steps – you can hire someone for this if you do not have the time/equipment.
6. Check detectors:
Check your home's smoke and carbon monoxide detectors to make sure they are working properly.
7. Wash your windows:
If you did not do it in the Spring, now is the time to get your glass clean!
8. Clean your BBQ:
It is BBQ season! Clean your BBQ to prep for summer dinners with these steps:
-For gas grills, turn the heat up to high and let the grill cook with the lid closed for half an hour. Allow the grill to cool and then brush it off with a grill brush. Wipe down the exterior with a damp sponge and a gentle cleanser. Clean the grill's drip pans.
-For charcoal grills, completely empty the grill and wipe out any ashy residue. Then clean it inside and out with hot water, a sponge and liquid dishwashing soap. Let the grill dry completely before using it again.
There you have it – our summer home maintenance tips. The above tips will help you clean up, take care of your home, and enjoy your clean outdoor spaces this summer. Preventative home maintenance can help save money and stress overtime!
Enjoy the long, warm days ahead!
Posted on June 19, 2019 at 1:10 am
Bella Chaffey
Category:
Home Maintenance Tips
Tagged

bbq, bellevue, broker, chaffey, chaffey real estate, clean, cleaning, cleaning grill, deck, eastside, gutters, home, home maintenance, home repairs, how to clean bbq, kirkland, maintenance, outdoor, preventative, real estate, redmond, repairs, reseal deck, roof, seattle, smoke detector, summer, sun, tips, washington, windermere, windows