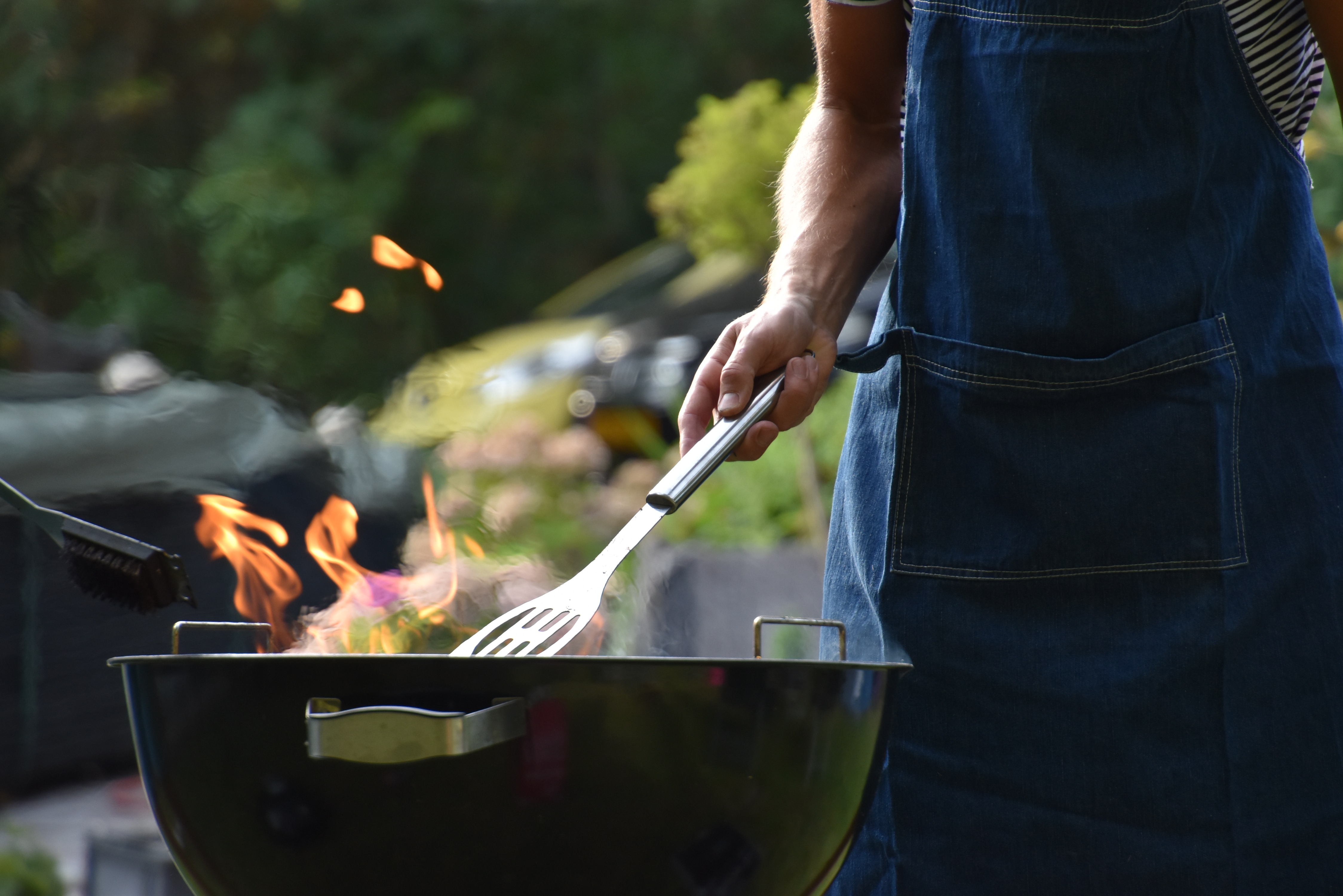 Summer weather in the Greater Seattle area seems to finally be breaking through! With summer weather comes backyard BBQ's – we want to help make your BBQ's as fun and stress-free as possible. Below are seven of our top stress-free backyard BBQ tips:
Prep food before your guests arrive and have plenty of appetizers (or some simple chips and dip) so they can start chowing down – you do not want any overly hungry guests on your hands!
When food comes off the grill make sure some impressive side dishes come out from the kitchen – think: green salad, pasta salad, baked beans, cornbread, potato salad and everything else you love!
Drinks – make sure to have a cooler stocked with water, beer, etc. and prep another fun summer drink, click here for inspiration!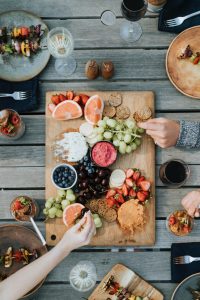 Don't forget to stock up on the simple stuff: cooking fuel, ice, sunscreen, bug spray… maybe even wood for a bonfire?!
Yard games! Think… giant Jenga, corn hole, lawn darts, badminton, bocce!
Get your speakers ready and prep a playlist or appoint a well-versed guest as DJ.
Skip the pre-made dessert and roast S'mores instead!
We hope everyone soaks up the Seattle sun and enjoys their BBQ's this summer!
Wondering if that renovation is worth it before putting your home on the market?
Make sure your home updates justify their cost in terms of your home's overall value – a home's value is vital when it comes to putting your house on the market!
Cost vs. Value is a general concept to strike the ideal balance between the cost of an action or item (in this case home improvement/renovation) and its overall added or lost value. For home improvements, some projects require a significant investment and appear to be of high added value. Yet when all factors are considered (demographic, style of living, etc.) these projects are actually of low value.
The Cost vs. Value Report is an annual set of home remodeling estimates, measuring the estimated average cost of a remodel project of homes across the United States. Calculating the average cost of a home improvement is difficult, as a result, we rely on estimates to get as close as possible.
Though this report cannot be 100% accurate for any given home, project, or neighborhood, it gives a pretty good idea as to how much a home renovation project may actually be worth.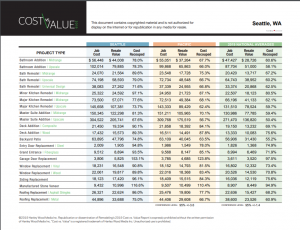 Above are the results for the greater Seattle area, to view results in other cities & states click here.
Summer is (basically) here and other than having fun and enjoying the sun, we want to ensure that your home is happy and healthy. Check out these 8 maintenance tips to ensure a carefree summer and to protect your home.
1. Clean out your gutters and downspouts:
Poor or improper drainage can cause water damage to your home. Clear all debris and check for loose/leaky gutters and ensure downspouts are positioned to drain away from your home's foundation.
2. Check out your roof:
Consider getting your roof inspected and/or visually inspect your roof from the ground, looking for signs of warping, cracking and loose shingles or tiles. Examine around chimneys, skylights and vents.
3. Check out seals around windows and doors:
Cold weather can cause seals around windows and doors to loosen, harden and crack. Inspect these areas for damage and make repairs as needed. This will help reduce summer cooling costs and keep water out of your home.
4. Give your deck a once-over:
This is a summer home maintenance must! Check your deck to see if there are any boards that look like they are rotting and have them replaced. Hammer any nails that are loose. You can also check if your deck needs to be resealed by pouring a small amount of water on it – if the water beads into little puddles, you are good, but if it sinks into the wood, you should get your deck resealed against water.
5. Clean your outside spaces:
Consider pressure washing your driveway and front steps – you can hire someone for this if you do not have the time/equipment.
6. Check detectors:
Check your home's smoke and carbon monoxide detectors to make sure they are working properly.
7. Wash your windows:
If you did not do it in the Spring, now is the time to get your glass clean!
8. Clean your BBQ:
It is BBQ season! Clean your BBQ to prep for summer dinners with these steps:
-For gas grills, turn the heat up to high and let the grill cook with the lid closed for half an hour. Allow the grill to cool and then brush it off with a grill brush. Wipe down the exterior with a damp sponge and a gentle cleanser. Clean the grill's drip pans.
-For charcoal grills, completely empty the grill and wipe out any ashy residue. Then clean it inside and out with hot water, a sponge and liquid dishwashing soap. Let the grill dry completely before using it again.
There you have it – our summer home maintenance tips. The above tips will help you clean up, take care of your home, and enjoy your clean outdoor spaces this summer. Preventative home maintenance can help save money and stress overtime!
Enjoy the long, warm days ahead!